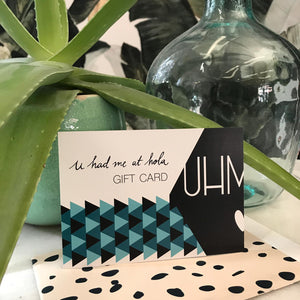 The perfect gift for every occasion!
Uhmah now offers gift cards to give to your favorite persons :)
A gift card is always a good idea. When you can't choose between all the nice items in our store you can let them choose there own gift yay!!
The giftcards are valid for max. 1 year.
We can write a personal text on the back, put it as a note with your order.
If you would like an amount that is not online sent us a personal message and we can customize it for you.